Features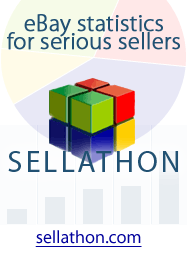 My Top 5 Tips for eBay Sellers
Increasing your competitive advantage in the online auction world
by Julia Wilkinson


The eBay selling landscape is never static, but never has it changed so much as in recent weeks. The new policy of sellers not being able to leave negative feedback for buyers is a sea change in the way eBay handles its ratings system. And the new fee structure presents not only a challenge but also an opportunity in some tranches of final sales price levels and eBay Store items. Read story
Shopping Garage Sales and Thrift Stores, Part 1
How to shop for items to sell on eBay
by Lynn Dralle
Tax Time: Declaring Online Income
How to reduce your tax billóand keep Uncle Sam smiling
by Dennis L. Prince
A Few Things You Canít Sell on eBay
Prohibited, restricted and otherwise questionable items
On Your Mark, Get Set, Go!
Basic steps to help you get started selling on eBay
Defending Against Fraud
Online scammers abound. Hereís how you avoid them.
View more Articles
Free Unlimited Image Hosting. Stop wasting your money on image hosting for your eBay auctions. Auctiva online auction software is free and features free image hosting. Our service allows you to upload up to hundreds of images at a time, and we can help you add supersized images or a slideshow to your auction. Learn more
Unique eBay Auctions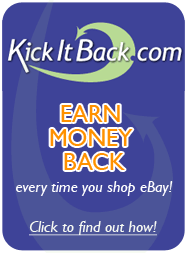 Rare 15 Year-Old McDonald's French Fry
This seller says billions are produced every year, but this may be the only one from 1993 still around, certainly for sale.
Pair of Worn Out Shoes
The shoes look pretty much useless, but the seller promises a mystery gift worth more than the shoes. Perhaps a stick of gum?
Illinois-Shaped Potato Chip
It's become an eBay classic. A processed food item that resembles a religious figure, a past president or, in this case, the Prairie State
Browse eBay's Weird Stuff category
---
News Stories

Auctiva Launches Education Resource
Web site, e-newsletter debut to help online sellers gain competitive edge.


Auctiva Corp. has unveiled an Education tab on its Web site aimed at helping visitors become more effective at selling online. In conjunction, the company announced the launch of "The Online Seller," an e-newsletter that will keep Auctiva's 600,000+ customers up to date on important developments on the Education site and within the wider e-commerce community. Read story
New Leader, New Focus
As new eBay CEO, Donahoe wastes no time setting changes in motion.
eBay Makes Private Auctions Standard
ID masking change comes amid wave of policy shifts affecting sellers.
eBay Launches Free Desktop Widget
Cutting out the browser middleman makes eBay Desktop a cool tool—for buyers.
View all News Stories
Free Auction Templates. In addition to our hundreds of free templates, Auctiva offers custom design services. Benefit from our expert marketing advice and have our professional designers create an auction template to dress up your listings and boost sales. Learn more
Auctiva User Highlight

1918james


1918james offers quality vintage clothing, new and used brand-name suits, shoes and accessories that make a stylish statement anytime. George Clooney, eat your heart out! 1918james is an Auctiva PowerSeller and has taken advantage of our free auction templates.
Browse 1918james' listings
Get Featured Here


Got a success story you want to share? What amazing garage sale finds have you turned into monster profits online? How has using Auctiva's free templates and auction management tools improved your eBay business? Drop a line and tell us in 50 words or less about an outstanding e-sale experience, and perhaps we'll feature your story in an upcoming issue of The Online Seller newsletter. Submit your story here.
---
Feedback
If you'd like to comment on this newsletter, any article contained within, or on topics you'd like to see us cover in the future, Auctiva editors would love to hear from you. Send us your feedback here.