Features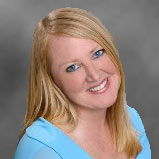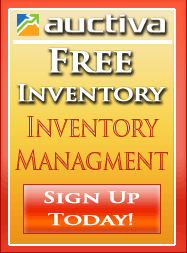 Drive Traffic to Your eBay Store
Tips to help you create profitable and consistent sales.
by Lynn Dralle


The most profitable and consistent income for us at the Queen of Auctions is our eBay Store. If you don't have an eBay Store, I highly recommend that you get one. Once you have it set up—or if you already have one—here are three great tips to drive traffic to your store. Read story
Top 10 Resources for Online Sellers
Bookmark these sites to expand your e-commerce education.
by Brad and Debra Schepp
What to Sell and Where to Find It
How to locate the products people want to buy.
by Janelle Elms
Get Into the Holiday Spirit
Year-round sourcing for seasonal sales
Pricing Items for Consignment
Successful consignment is about being profitable—for you and your customers.
View more Articles.
Free Stores. Auctiva offers free, customizable storefronts that display all of your active eBay listings. If used in conjunction with the free scrolling gallery, buyers will be able to reach your Auctiva Store from every listing you have on eBay. Want to know what the hot items are on eBay right now? Click here.
Unique eBay Auctions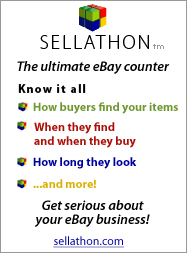 What Would MacGyver Do?
For the person who likes to always be prepared —because you never know when you'll be called on to defuse a highly advanced nuclear warhead: This MacGyver beginner tool kit comes with five essential items including paper clip, rubber band, safety pin, zip tie and thread to get you out of any sticky situation. What, no chewing gum?

Pride of Ownership
If you've always dreamed of buying land in America, there's no better time than right now. To help cover the rising cost of real estate taxes, this seller is liquidating his historic colonial property—one jar of soil at a time.

Ode to an Online Marketplace
Count the ways you love eBay with this original, humorous poem, penned by an apparently obsessed and sleep-deprived seller. The perfect antidote for those times when the madness gets to be too much.
Browse eBay's Weird Stuff category.
---
News Stories

e-Fencing Bills Target Online Marketplaces
Web breeds culture of organized crime, retail group says.


Online auction sites like eBay are a breeding ground for organized retail crime, claims a group representing big box retailers, which is pushing for legislation that would put tighter controls on online merchants. Read story
eBay UK Reworks Shops
New fee structure, increased visibility for store inventory
eBay Australia Experiments With Ads in Listings
Third-party advertisements appearing on sellers' item pages.
View all News Stories.
Free Auction Templates. In addition to our hundreds of free templates, Auctiva offers custom design services. Benefit from our expert marketing advice and have our professional designers create an auction template to dress up your listings and boost sales. Learn more
Auctiva User Survey
Learning From Mistakes


Have you ever sold something on eBay you didn't actually have in stock? Ever sent an item to the wrong buyer? Ever accidentally packed your pet snake in the box? Well, everyone messes up from time to time-from the newbie seller learning the ropes on eBay to the seasoned merchant who's just having a bad day.
But mistakes happen so that we can learn from them, right? Because it's our mission to help our users improve their sales through communication of best-practice techniques, we'd like to hear about your worst eBay blunders, and what you did to correct the situation (and maintain your hard-earned seller's reputation). Tell us about it. We'll compile your experiences—and lessons learned—in an article for the Auctiva Education tab. Click here to take the survey.
Get Featured Here


Got a success story you want to share? What amazing garage sale finds have you turned into monster profits online? How has using Auctiva's free templates and auction management tools improved your eBay business? Drop a line and tell us in 50 words or less about an outstanding e-sale experience, and perhaps we'll feature your story in an upcoming issue of The Online Seller newsletter. Submit your story here.
---
Feedback Forum
In response to "Top 13 Tips of PowerSellers," one user writes: "I think there are a lot of really great tips in 'Top 13 Tips of PowerSellers.' Besides joining the e-commerce and eBay seller's groups, eBay sellers can also join the Better Business Bureau as an online merchant. I did, and find them extremely helpful. Check with your local BBB, or the BBB website for more information." Read the entire thread, and post your response.
If you'd like to comment on this newsletter, any article contained within, or on topics you'd like to see us cover in the future, Auctiva editors would love to hear from you. Send us your feedback here.