Features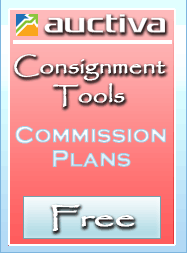 'Reposition' Your Competition
Tactics to help you win the battle for consumer mindshare
by Dennis L. Prince


When it comes to competing in the open marketplace, most sellers think their first job in gaining market share is to launch a superior product or service. Sure, it's only obvious that you first need a fine product to sell but, as important as the goods and service you'll offer, you'll need to ensure you have a space to sell what you're hawking. This isn't a matter of securing a physical or even virtual location where you'll nail up your shingle but, rather, an effective setting up of shop within customers' minds. Read story.
Profile of a DSR Maestro
A model for improving your eBay seller ratings
by Brad and Debra Schepp
I Totally Blew It! Now What?
How to save your eBay reputation after you've made a mistake
Get It in Writing
Create a consignment contract with confidence.
Boxing Basics
Proper packing techniques protect your item and your image.
View more Articles.
Free Auction Templates. In addition to our hundreds of free templates, Auctiva offers custom design services. Benefit from our expert marketing advice and have our professional designers create an auction template to dress up your listings and boost sales. Learn more.
Unique eBay Auctions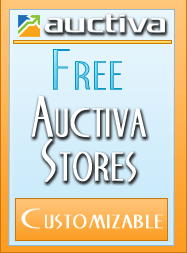 Wax Anyone?
Halloween may be over, but we can't shake the horror of the Borat mankini. We don't know what's more frightening—the fact that someone dreamed up this garment, or the number of these that have actually been sold!

Ante Up
When the chips are down you need an ace up your sleeve—or better yet—your logo on the sleeve of poker pro Ylon Schwartz. One lucky bidder will win prime advertising space—NASCAR style—on Schwartz' shirt or chips as he competes for the world poker title in the widely televised World Series of Poker Main Event this month. With millions of people sure to tune in for the final round, who knows, your brand could become the Nike of the gamblers' circuit. And half of the auction proceeds will go to charity, so everyone wins this hand.

Cold Turkey
What holiday buffet would be complete without turkey and Jell-O salad? On a tight budget? Kill two birds with one stone with this gelatin mold in the shape of the revered gobbler. The seller guarantees this festive form will "show every bump, line and fold of an actual bird." Your guests will hardly miss the real thing.
Browse eBay's Weird Stuff category.
---
News Stories

Auctiva Steps Up to More eBay Changes
Software release focuses on compliance and feature expansion.


Responding to the barrage of rapid-fire changes announced by eBay, Auctiva has updated its listing management software to ensure users are in compliance. Read story.
eBay to Share Inventory Data With Merchants
Top sellers can see what items are in demand, low supply.
PayPal Expands Micropayments Program
Low-cost solution will be available to all eBay sellers.
View all News Stories.
Free Unlimited Image Hosting. Stop wasting your money on image hosting for your eBay auctions. Auctiva online auction software is free and includes image hosting. Our service allows you to upload up to hundreds of images at a time, and we can help you add supersized images or a slideshow to your auction. Learn more.
Ask the CEO

What's Your Take on Recent eBay Policy Changes?


What's your take on recent eBay policy changes, e.g., PayPal-only, shipping charge limits on certain items, minimum starting auction price, etc.? Jeff Schlicht answers this and other questions from Auctiva users. Read more.
Got a burning question about eBay, Auctiva or e-commerce in general? Through our Ask the CEO program, you can speak directly to Auctiva Chief Executive Jeff Schlicht. All you have to do is send an e-mail to "asktheceo" at the Auctiva.com domain. Selected questions will be personally answered by Jeff and published on the Auctiva Education tab.
---
Auctiva User Profile

Passion for Fashion


There are two schools of thought about how to be successful in sales: The first is "Sell what you know;" the second is "Sell what you love." Either way, Sangita Tamborra has it covered. Read more or browse Tamborra's listings.
Get Featured Here


Got a success story you want to share? What amazing garage sale finds have you turned into monster profits online? How has using Auctiva's free templates and auction management tools improved your eBay business? Drop a line and tell us in 50 words or less about an outstanding e-sale experience, and perhaps we'll feature your story in an upcoming issue of The Online Seller newsletter. Submit your story here.
---
Feedback Forum
In response to "Ask the CEO: Does eBay Want to Eliminate Small Sellers?," one user writes: "Bulk deals are always more cost-effective for a supplier, so I believe 'yes' is the answer. Looks like even silver PowerSellers are going to get a rough deal if the diamond set arrive in force." Read the entire thread, and post your response.
If you'd like to comment on this newsletter, any article contained within, or on topics you'd like to see us cover in the future, Auctiva editors would love to hear from you. Send us your feedback here.