Archangel Gabriel and Mary Painting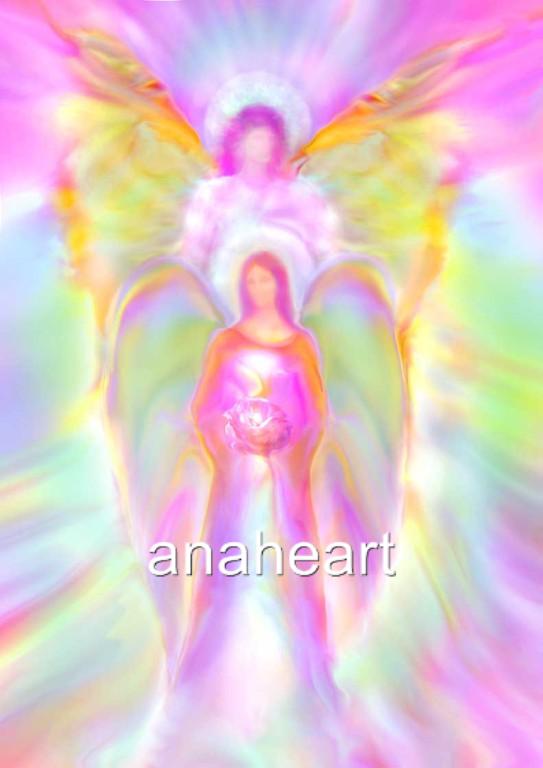 This is a original digital painting of Archangel Gabriel and Mary by Spiritual Artist Glenyss Bourne, signed and printed by the artist on fine art heavyweight archival lustre paper.
Archangel Gabriel and Mary work together in global healing both of the Earth itself and all life forms who live on the Earth. They offer guidance and healing to those who live in fear, to those who are downtrodden and they help to uphold Divine Justice. They offer the purest vibration of Compassion and Unconditional Love to all in need.
Glenyss Bourne's Angel Paintings exude the energy of deep peace and harmony to lift the vibration, and to activate the connection to the Higher Self and to the Angelic Realms. These Energy Paintings may be used to lift and clear the energy vibration wherever they are placed. They amplify healing and provide Spiritual Protection, helping to dissipate fears and anxiety.
Glenyss is an intuitive psychic artist who paints Angels, Archangels and the Angelic Realms. She also receives messages from the angels. Her first book of Angelic Guidance with over 70 full colour paintings of the Angels is called Sacred Wisdom; and signed hand printed copies may be ordered direct from Glenyss- email for details. You can read more about Glenyss's story in her ebay blog.

Glenyss Bourne's spiritual artwork is now being collected all over the world.You may see more of Glenyss's Angel paintings at her Online Angel Gallery

copyright Glenyss Bourne 2008