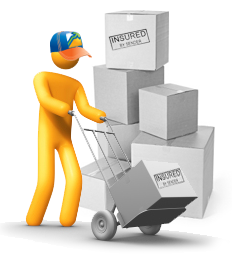 Save time and money by using Auctiva Shipping Insurance
Protect your profits from costly disputes and chargebacks
Insure domestic AND international shipments
New Auto-Purchase Rules provide "set it and forget it" ease of use

Save money and get some of the best and most flexible shipping insurance available to eBay sellers! Easily and automatically add it to your shipments using our new Auto-Purchase Rules, or buy it only as you need it!
It's less expensive than the insurance offered by USPS or other carriers.
All major carriers are covered (up to $2,500!) for both domestic and international shipments.
Claims can be made online.
Sign up with Auctiva today to take advantage of this fantastic offer.

Current Auctiva customers set up your Auto-Purchase Rules now!